Have a lot of fun
Our little guests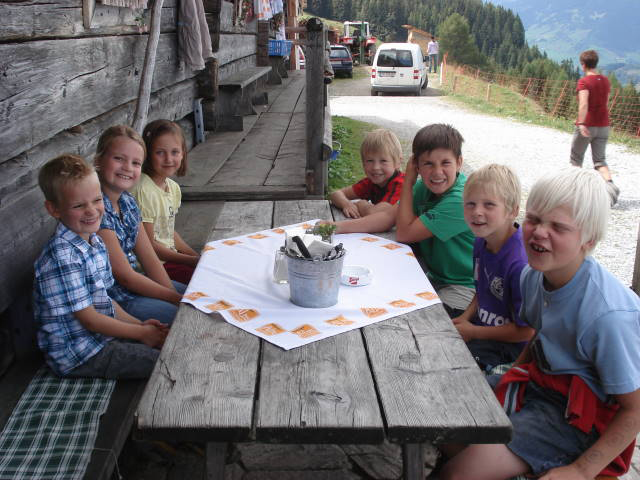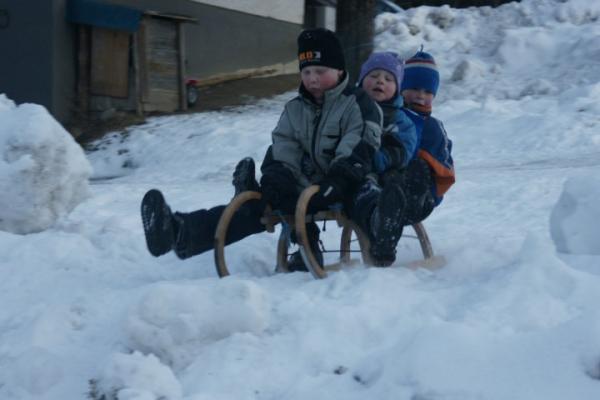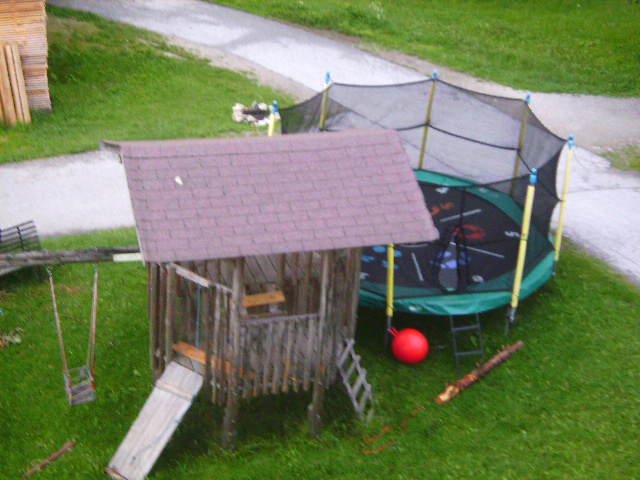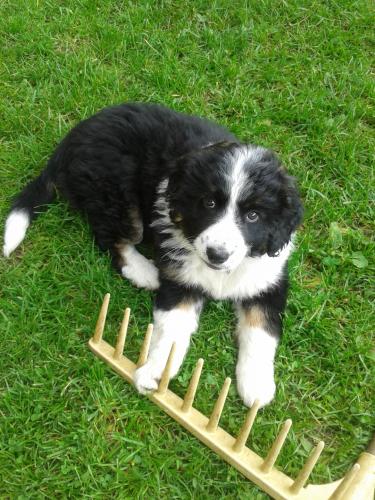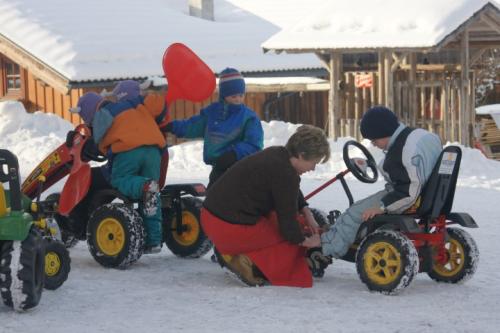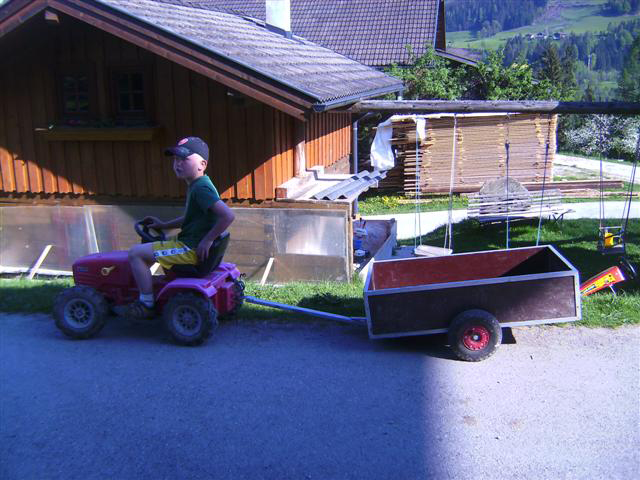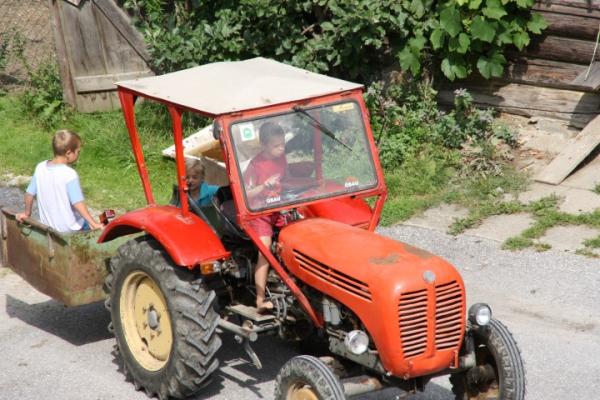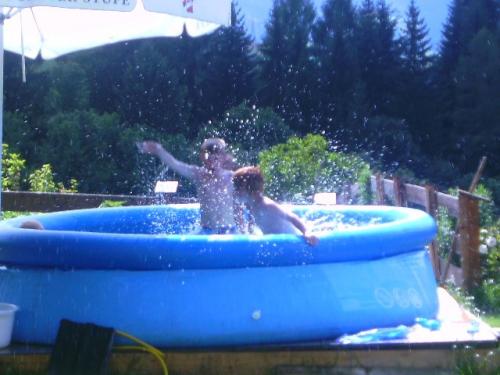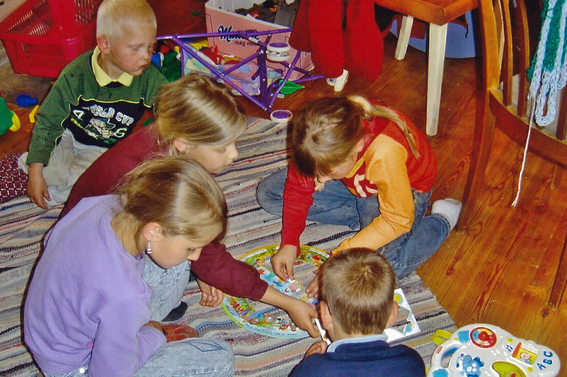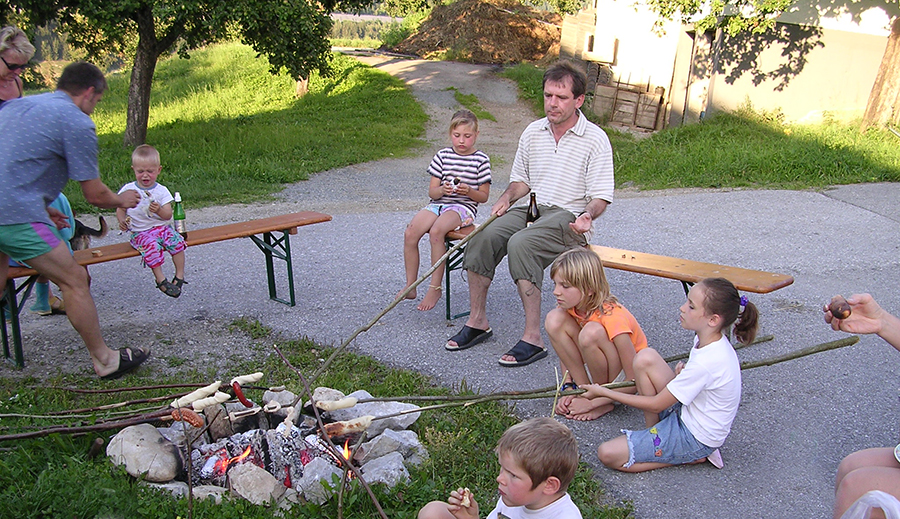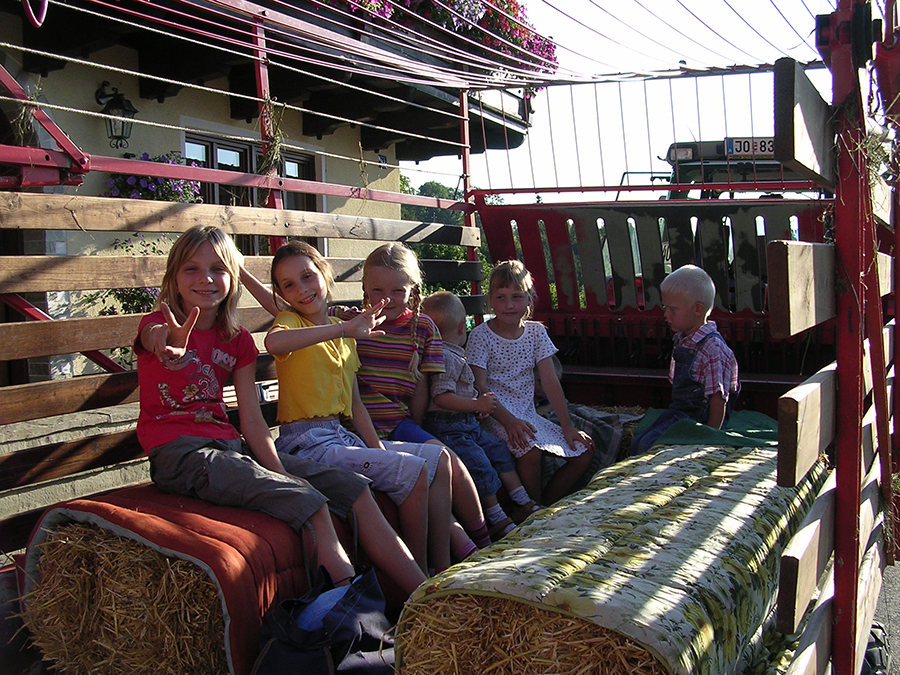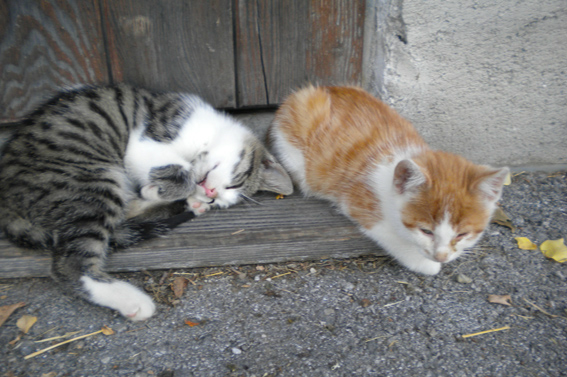 Of course, the Grünwald family cares most for their "small guests". 4 own children grow up on the Aubauer farm and so everything will be done to make the smallest children feel happy too.
The big playground is located directly behind the farmhouse and has modern and safe slides, swings, a big sandbox and trampoline. Table tennis equipment can be found there as well as a swimming pool and the well beloved Go-Karts.
One of the summer highlights is for sure an exciting overnight stay in the hay and the well prepared campfire.
In winter time, the yearly sleigh race brings lot of fun for kids, should not be forgotten to mention.
Even if weather doesn't shows up its bright side, we have taken care for. Children can play around in the especially Children's House including an extra built up "Play-Room".

Beside young calves and rabbits there are lots of other animals that children can visit.
A really special role belongs to our farm dog called "Elli". He loves to play around with children on our farm yard.